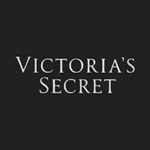 Website Victoria's Secret
Job Description:
A Victoria's Secret Brand Operations Supervisor is a values-based leader who leads performance through our core values to deliver the ultimate customer and associate experiences to grow top line sales. This role reports to the Assistant Store Manager of Brand Operations or the Brand Operations Manager.
Job Responsibilities:
Sources for open roles and schedules interviews for assigned team. Facilitates associate onboarding and completes associate observations.
Leads execution of all store projects and compliance; including physical inventory, markdowns, re-tickets, and other non-selling related tasks.
Owns organization of cash wrap zone, including, but not limited to: cash wrap standards, audits, inventory, MPOS charging stations, recovery, and line management.
The Brand Operations Supervisor has the primary responsibility of driving total store results through the product life cycle.
 Supports direction and drives performance for primary "Best At" categories.
Supports all brand initiatives and strategies (Sales Education, Launches, Events, Brand Promotions, and Product Testing).
Personally demonstrates and provides coaching to direct reports selling behaviors and observations in all zones (selling floor, cash wrap, fitting room, and non-sales area) and building customer loyalty.
Functioning as the Customer Sales Lead, demonstrating the ability to coach associates and concurrently leading the customer experience through demonstration and selling.
All leaders are expected to follow all company policy/procedures and execute opening/closing of the store.
Job Requirements:
Ability to manage complex and competing priorities with time management and organizational skills.
Ability to work nights, weekends, and a flexible schedule.
Ability to stand for long periods and frequently bend, kneel, and lift.
Passion for Victoria's Secret|PINK Brand.
Ability to improve customer satisfaction and drive customer loyalty.
Ability to use technology (headsets, mobile devices, computers)
Qualification & Experience:
Experience taking business reports and insights and making immediate and deliberate action to achieve results.
A sense of self-awareness with an interest in seeking feedback to improve and develop.
Ability to monitor/track progress and incorporate feedback into decision-making.
Proven ability to link company strategies to day-to-day activities and can inspire a team to deliver total company contribution.
Experience with influencing cross-functional partners in informal and formal settings to get things done.
Job Details:
Company: Victoria's Secret
Vacancy Type: Full Time
Job Location:  Phoenix, AZ, US
Application Deadline: N/A
instantcareers.net