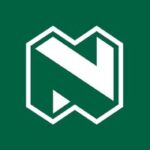 Website Nedbank
Job Description:
The core purpose of this role is to build engagement, trust and long-lasting relationships with investors and financial planners through the delivery of exceptional service experiences.
Job Responsibilities:
Adhere to the daily schedule to ensure that targets are met by following the work plan.
Participate and support corporate social responsibility initiatives for the achievement of key business strategies.
Contribute to a culture conducive to the achievement of transformation goals by participating in Nedbank Culture building initiatives (e.g. staff surveys etc).
Prevent losses that may occur in the business by being vigilant and making sure all calls are logged correctly.
Provide client services to investors via various communication channels.
Providing technical support in terms of Collective Investment Schemes and retirement products.
Escalate all unresolved queries to management by logging the case on the system.
Answer 90% of all calls within 60 seconds (90/60) as per Service level Agreements (SLA) Generate lead targets required on a month to month basis by offering products to the clients.
Follow Nedbank processes and values such as honesty; integrity; accountability; respect and pushing beyond boundaries when answering calls and when dealing with internal and external relations.
Job Requirements:
Experience with Investments/Pension Funds/Retirement Fund in an Asset Management Business
Advanced Diplomas/National 1st Degrees
A sound technical understanding of Collective Investment Schemes and Retirement products
Matric / Grade 12 / National Senior Certificate
2 – 3 years experience in a Unit Trust or Asset Management environment
Job Details:
Company: Nedbank

Vacancy Type: Full Time
Job Location: Cape Town, Western Cape, South Africa
Application Deadline: N/A
instantcareers.net