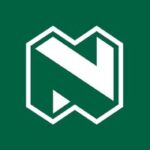 Website Nedbank
Job Description:
This roles provides you with the opportunity to develop and maintain strong client relationships through ongoing strategic client portfolio management and understanding client's strategic growth path to proactively develop solutions in collaboration with the SME's across the Bank to meet the needs of the client.
Job Responsibilities:
Management of client portfolio
Manage opportunity tracking tool
Manage own development to increase own competencies
Deliver exceptional service that exceeds customers' expectations through proactive, innovative and appropriate solutions
Maximise Business Portfolio by cross selling opportunities and strengthen client relationship
Communicate client interactions and feedback to stakeholders with regards to client developments through call reports and face-to-face discussions
Source new business in adherence with coverage disciplines, i.e. Opportunity Tracker
Initiate client scoping to gain client insights
Originate and identify value business clients
Plan and outline strategic objective for the portfolio
Maintenance of expert knowledge on specific products, pricing, application procedure, processing and timelines in order to drive and achieve relevant sales targets.
Achieve net profit growth for business
Provide accurate and reliable sales and service statistics.
Job Requirements:
8 years experience in a sales or relationship management role in a banking environment.
Coordinating and securing buy-in from internal stakeholders.
Conducting gap analysis
Challenging the status quo with a view to improving the environment or people's understanding
Analysing and interpreting qualitative and quantitative data
Comparing two or more sets of information
Matric/ Grade 12 / National Senior Certificate
Building and maintaining effective cross-functional relationships with internal and external stakeholders
B. Com Accounting, B. Com Economics, Financial Management Degree, Financial Data Science Degree, CA, CFA,CIMA
Providing professional advice/opinion
Brainstorming ways of improving a product or situation
Analysing situations or data that requires an evaluation of multiple factors
Conducting root cause analysis
Job Details:
Company: Nedbank
Vacancy Type: Full Time
Job Location: Pretoria, Gauteng, South Africa
Application Deadline: N/A
instantcareers.net