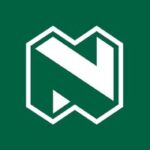 Website Nedbank
Job Description:
To lead and manage the unit/s by ensuring relevant processes are administered and meet business requirements.
Job Responsibilities:
Minimise financial and reputational risk by ensuring accuracy of processing activities.
Minimise operational costs by managing cost effectively within budget.
Meet Service Level Agreements (SLA) by managing processing activities within agreed timelines and parameters.
Obtain and provide feedback by meeting with internal and external stakeholders.
Implement a professional customer interfacing environment by managing teams to respond to and action customer requirements within agreed
SLA and risk parameters.
Contribute to department budget by providing input to operational forecast.
Understand and meet stakeholder (including Regulators) needs by building and maintaining relationships through regular interactions.
Reduce revenue leakage by optimising revenue collection processes.
Increase Nedbank's market share and revenue by identifying and referring marketing opportunities to relevant clusters.
Job Requirements:
Analysing situations or data that requires an in depth evaluation of multiple factors
Working with clients to solve client problems
Degree or diploma in Insurance/ Finance/Business Management/Administration
Implementing a strategic plan
Developing ways to minimize risks
Providing expert advice/opinion
Identifying trends
Investigating and reviewing processes to improve client satisfaction
Matric / Grade 12 / National Senior Certificate
Conducting root cause analysis
Managing conflict situations
Conducting gap analysis
Job Details:
Company: Nedbank
Vacancy Type: Full Time
Job Location: Durban, KwaZulu-Natal, South Africa
Application Deadline: N/A
instantcareers.net