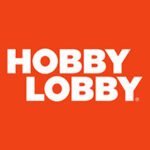 Website Hobby Lobby
Job Description:
As a leader in the arts & crafts industry, we seek experienced retail managers to lead and motivate our store teams to success.The Co-Manager position is the first step to becoming a Hobby Lobby Store Manager because we only promote from within. From Store Manager you could advance into District Manager and other roles within the Company.
Job Responsibilities:
Manage the operations and merchandising of all seasonal goods meeting and surpassing financial objectives.
Lead your team to accomplish RESULTS in an organized, efficient and timely process.
Demonstrated leadership skills and work ethic in a fast-paced environment
Open to relocation for promotion
Demonstrate a thorough KNOWLEDGE of the business learned from the ground up utilizing all levels of your team as resources.
Qualification & Experience:
Previous retail management experience
Job Details:
Company: Hobby Lobby
Vacancy Type: Full Time
Job Location:  Vancouver, WA, US
Application Deadline: N/A
instantcareers.net