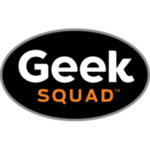 Website Geek Squad
Job Description:
At Best Buy, we are obsessed with building long term relationships with our customers. Every team member should feel empowered to deliver a world-class and unique experience based on what each customer needs.
Job Responsibilities:
Performs a variety of fulfillment duties for clients in their homes including delivery, installation, and networking with a primary focus on Home Theater technology.
Supports Geek Squad efforts to protect the world one device at a time.
Helps drive a positive customer experience by building relationships, exhibiting empathy, and providing solutions to their needs.
Provides timely updates to the client and store precincts.
Provides feedback and training to store teams as well as assists with in-store stock repairs.
Responsibly manages inventory and Geekmobile maintenance.
Maintains phone and in-person contact with clients to reveal diagnostic discoveries and make recommendations for protecting their devices.
Job Requirements:
Have and maintain a driving record which meets Best Buy safety standards (e.g. minimal number of violations/accidents, etc.)
Previous experience in Customer Service
Previous experience in sales, delivery, installation, and/or repair
Acquire and maintain any state or local licensing, as required, within 90 days of hire
Ability to consistently lift/carry/maneuver products weighing 75lbs+ individually, or 150lbs+ as a team (support tools such as a harness, dolly, and/or lift may be provided as applicable for the type of work being performed)
Be at least 21 years of age
Current, valid driver's license
Previous experience actively using and learning about technology products
Job Details:
Company: Geek Squad
Vacancy Type: Full Time
Job Location: Estero, FL, US
Application Deadline: N/A
instantcareers.net