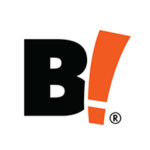 Website Big Lots Stores
Job Description:
Do you have experience as a buyer in national branded apparel? If so, Big Lots would like to talk to you! We are looking for candidates who must be able to formulate and execute profitability and strategy relative to the selection, procurement, and performance of national brand merchandise. Defines merchandise strategies for assigned categories. Identifies sources, then evaluates, negotiates, purchases and prices merchandise for assigned categories in accordance with the merchandise strategy to achieve sales, inventory turn and margin objectives. Collaborates in the development and execution of strategies that result in the company realizing a greater market share in the assigned departments/classes.
Job Responsibilities:
Collaborates in developing the merchandise strategies that define which categories will grow, stabilize and decline while still achieving financial metrics. Provides recommendations regarding close-out, opportunistic, and everyday businesses.
Collaborates with Planning to develop a merchandise plan to support the strategy and achieve goals.
Travels to stores weekly to understand merchandise packaging and presentation requirements, customer requirements and customer trends. Shops competitor stores weekly to assess direction of competition and understand competitive pricing structures.
Travels to trade shows and vendor locations to develop a network of contacts, to stay informed on industry and competitor direction, and to source deals.
Travel may involve overseas in selected buying positions.
Develops a collaborative team atmosphere through an open exchange of ideas and positive feedback between Buying, Planning, Allocation, and Store Marketing team members.
Identifies opportunities to exploit sales and margin opportunities and partners with Planning and Allocation to develop execution tactics.
Collaborates with Planning, Allocation, Advertising, Merchandise Presentation, Distribution and Transportation Services, and Field Management to understand and improve upon internal company processes.
Responsible for achieving annual sales dollar, margin dollar, Average Unit Retail (AUR), and inventory turn target goals for assigned categories.
Trains and mentors others, as requested
Job Requirements:
Motivated and self-starter, willing to take on new challenges and learn every aspect of merchandising.
Excellent interpersonal, collaboration, and relationship building skills with the ability to thrive in a team environment required.
Ability to manage a complex business model that may include close-outs, opportunistic, and everyday businesses.
Strong computer skills including proficiency in spreadsheet, word processing and data analysis tools required.
Must be able to travel domestically and/or internationally as needed.
Qualification & Experience:
College degree, preferred.
Minimum of three years of retail buying experience, preferred.
Excellent negotiation and marketing skills required.
Excellent verbal and written communication and organization skills.
Job Details:
Company: Big Lots Stores
Vacancy Type: Full Time
Job Location: Columbus, OH, US
Application Deadline: N/A
instantcareers.net