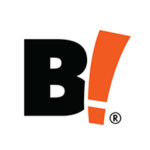 Website Big Lots Stores
Job Description:
Performs general store operational duties including cashiering, customer service, truck unloading, stocking, merchandise recovery, and light cleaning or maintenance as assigned. Serves as Manager on Duty (MOD) only during gaps created by store leadership vacations and/or lunch periods. Associates in this position are not responsible for opening or closing the store. When serving as MOD, leads and provides direction to store associates performing cashiering, customer service, recovery, and furniture-related activities on the sales floor. Works collaboratively with store leadership to drive overall store performance.
Job Responsibilities:
Greets and assists customers as needed in order to maintain the highest level of customer service.
Maintains and operates point-of-sale systems efficiently and accurately.
Performs other tasks as assigned by Store Leadership, such as cart retrieval, shrink control and safety-related tasks.
Serves in the Manager on Duty role as needed to cover gaps created by store leadership vacations and/or lunch periods. When serving in this role, provides leadership and direction to floor associates and ensures that store, merchandising, and customer service standards are continuously met, including merchandise presentation, signage, recovery, and cleanliness. Drives the customer experience and ensures resolution of customer issues.
Drives customer loyalty program participation, including sign ups and rewards processing at check-out.
Participates in the freight flow process including truck unloading, stocking, merchandise presentation and recovery.
Participates in furniture department operations including carry-outs and display assembly as needed.
Maintains appearance of the store's interior and exterior to company standards including light maintenance duties and cleaning.
Performs daily front-end maintenance including check stand cleanliness, replenishment of merchandise and supplies and floor safety.
Job Requirements:
Ability to lift, carry, push, and pull a minimum of 50 pounds required. Ability to unload freight, to move product on and off store shelves, to walk, stand, bend, stoop, or kneel for long periods of time, and to move freely throughout store on a continual basis required.
Ability to work a flexible work schedule including nights, weekends and holidays required.
Basic English literacy, math, and PC skills required.
Qualification & Experience:
High School Diploma, GED or equivalent work experience required.
Must be at least 18 years of age.
Prior retail leadership experience preferred.
Demonstrated decision-making, problem resolution, and interpersonal skills required.
Job Details:
Company: Big Lots Stores
Vacancy Type: Full Time
Job Location: Hazard, KY, US
Application Deadline: N/A
instantcareers.net