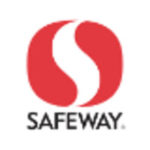 Website Safeway
Job Description:
Safeway head Night Stocker employees are generally responsible for completing the following job duties
Job Responsibilities:
Provide custyomer service as currently defined by the employer within the scope of the positionand within company policy.
Schedule, supervise, train and assign duties to night crew employees.
Receive payment for customer purchase and count back correct change.
Bag groceries in plastic, canvas, or paper bags. Lift fags into grocery cart. Offer customer assistance with carry out, and perform that task if a Courtesy Clerk is not available.
Responsible for over seeing employee and customer on-site accidents.
Maintain cleanliness of store.
Other duties as assigned.
Load stock onto six-wheelers, or use pallet jack to move merchandise. Pust loaded six-wheeler to appropriate area.
Open cases and carry product to display area.
Replace stock on sheles. Face and straigten up shelves.
Write Grocery order.
Operate electronically scanning cash register to total customers' final bill.
Job Details:
Company: Safeway
Vacancy Type: Full Time
Job Location: Marysville, WA, US
Application Deadline: N/A
instantcareers.net